Bikini Model Body Over 40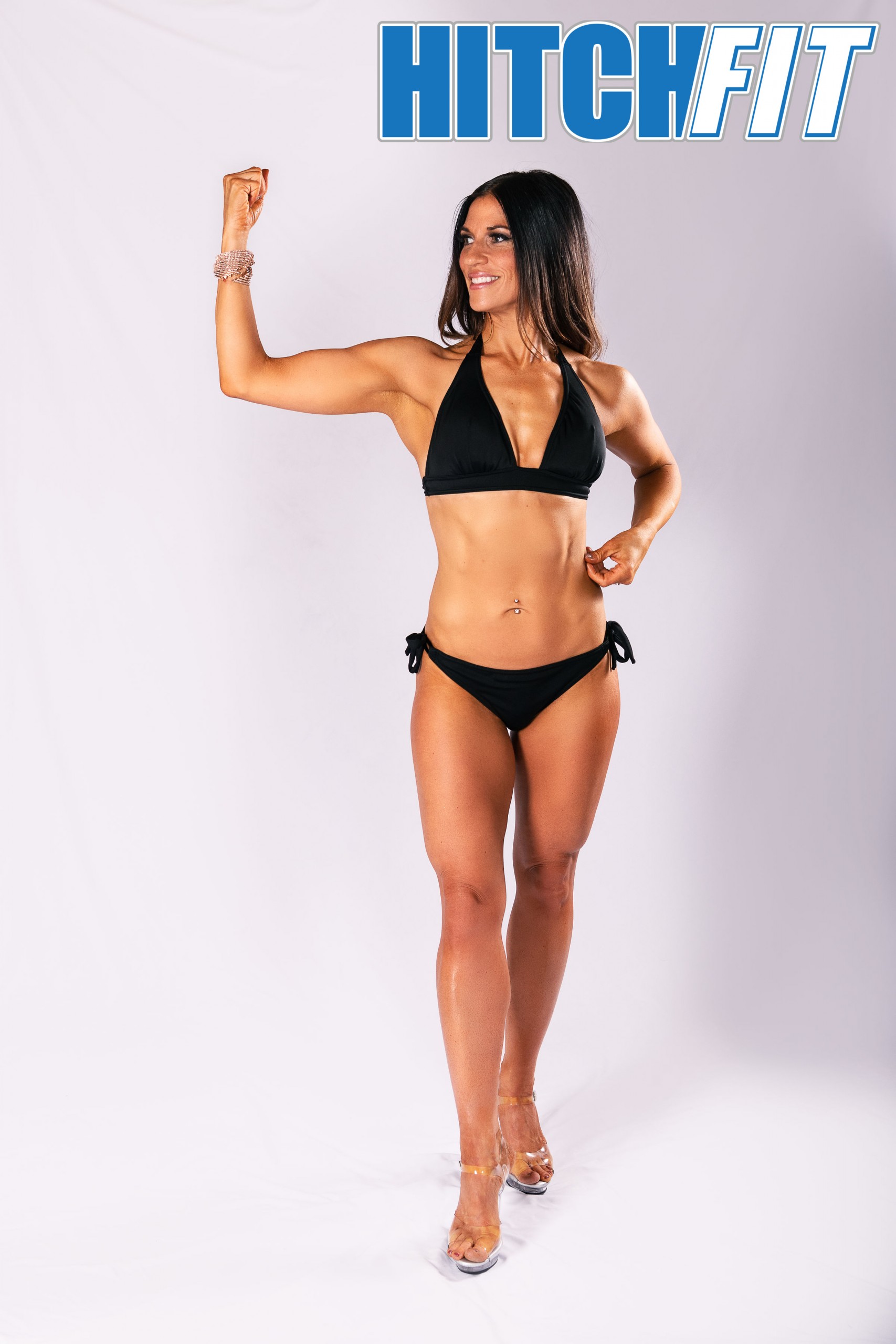 Bikini Model Body over 40. With the COVID crisis, and a recent divorce, Erin decided that there was no better time than the present to get her health and fitness on track, and to set a healthy example for her two daughters! She wanted to show strength, resilience, and that no matter what, we can take charge of our health. She completed the Hitch Fit Bikini Model Plan, and her results are jaw dropping! Way to go Erin!
Erin's Before and After Bikini Model Stats: 
Starting weight: 131
Ending weight: 120
Starting body fat: 29.88
Ending body fat: 19.86
Erin's Before and After Bikini Model Body Over 40 Pictures: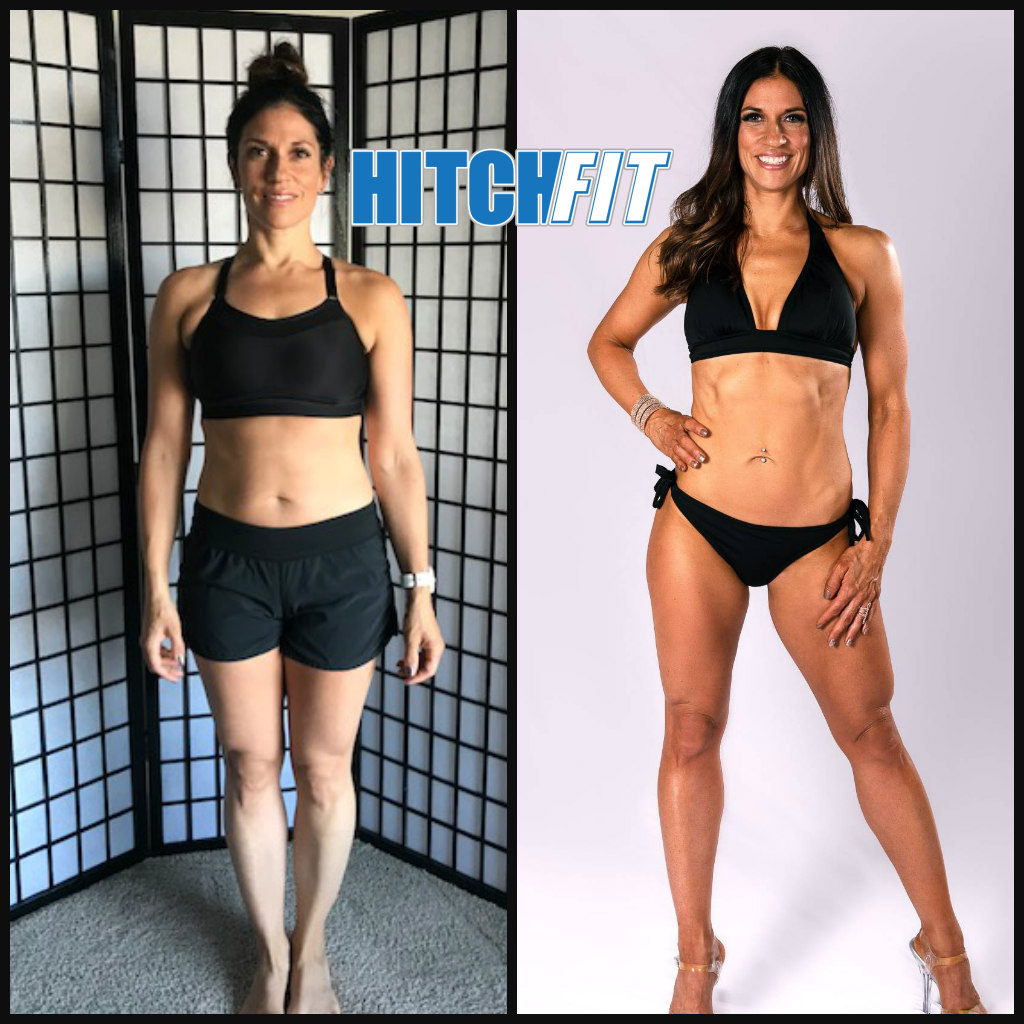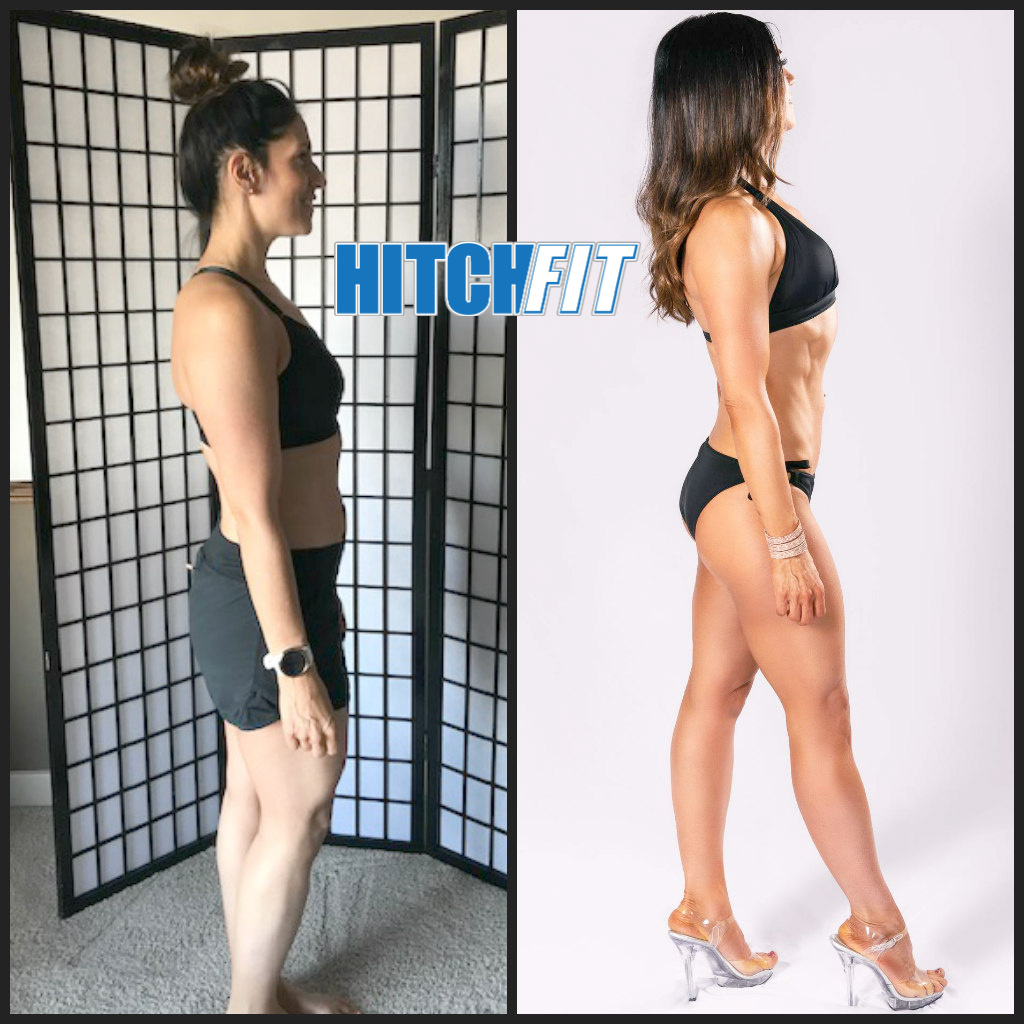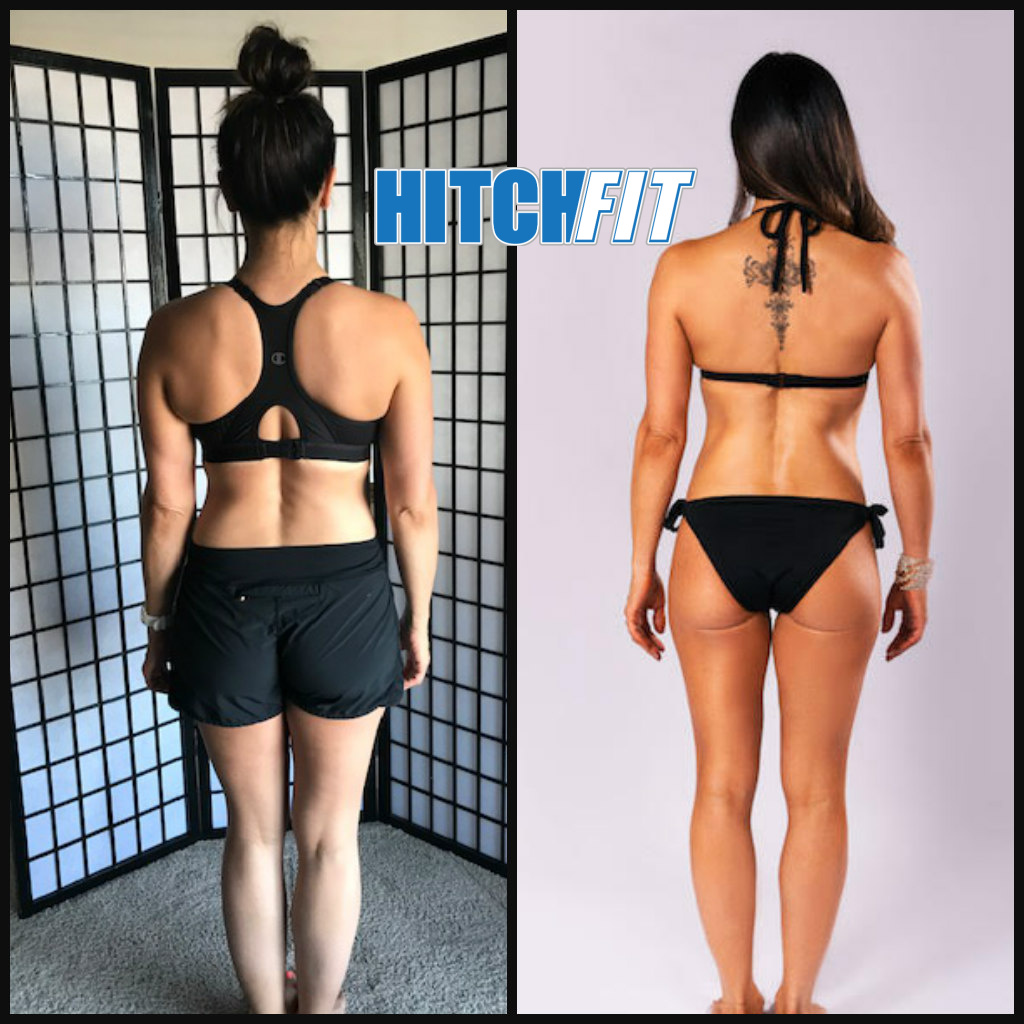 Get in Bikini Shape After age 40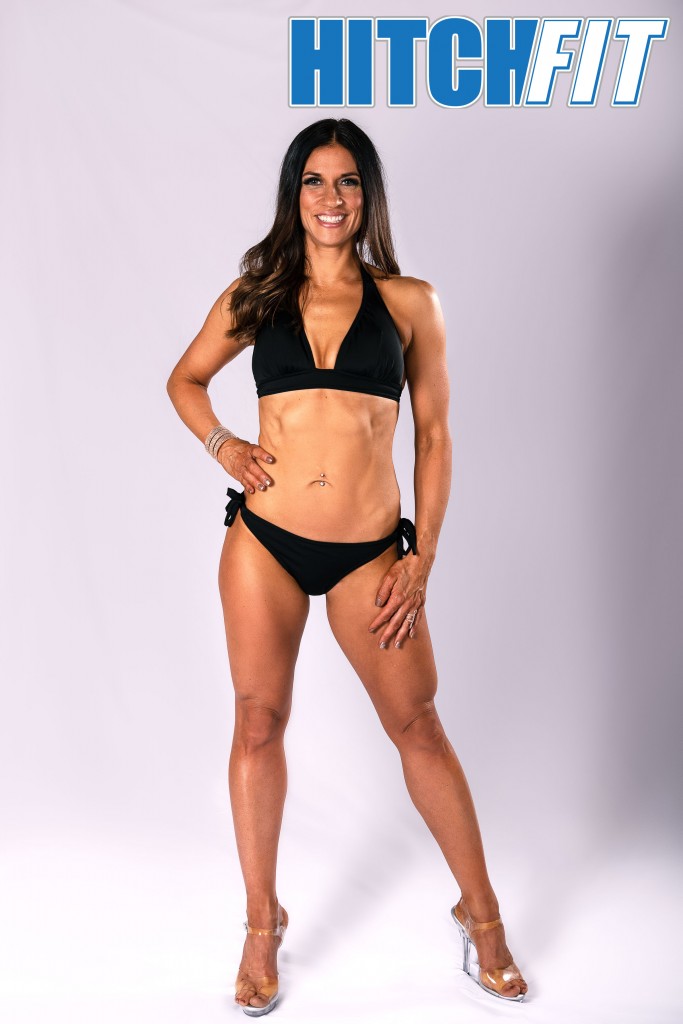 Erin's Bikini Body Transformation Story:
Weight Loss Through Covid 19
"With everything seemingly falling apart with the whole Covid crisis, a recent divorce etc. I thought it wound be a fantastic time to kick start my health for my own well-being and to be strong and set a healthy example of strength and perseverance for my two daughters. I want to show them that no matter what is going on in the world and in our lives, there are still ways of finding strength, positivity, peace of mind and happiness. I'm a firm believer in mind-body connection and that the health of one is directly related to the health of the other. This program helped me to stay, not only physically strong, but mentally strong during these trying times.
I've always loved physical activity, exercising regularly and have always been baffled and frustrated as to why my body and weight never changed despite all the hard work I was doing. A few years back, a friend of mine did a Hitch fit program and achieved amazing results. I kept it in the back of my mind and this past August, I finally decided to sign up for the 12-week Bikini Model Program and I'm so happy that I did!
Diana and Micah put together a customized, comprehensive, well laid-out program based on my goals, that was so easy to follow! I loved the strength training workouts and the instruction provided was great. The nutrition component was huge for me and helped me learn how to put all the pieces together. I have this program now to go back to anytime! Diana was so supportive along the way and so quick to respond to my many questions. Thank you!
This program helped to not only see the physical results of my efforts, but also resulted in an increase in physical strength, mental focus, confidence, energy and motivation. I'm so happy I decided to embark on this challenge and fitness journey. I look forward to my next-steps with Hitch Fit and would highly recommend Hitch Fit for anyone looking to make some amazing lifestyle changes."
Program Choice: Bikini Model

Diet and Weight Loss News Online Read weight loss articles and the latest information on dieting. Do your due diligence in choosing a diet plan or excercise regiment based on your health and lifestyle needs.If you can't find the information that you are looking for at Bikini Model Body Over 40 , continue to browse health and weight loss information and news at http://www.weightlossdieting.org