Fitness for Women over 50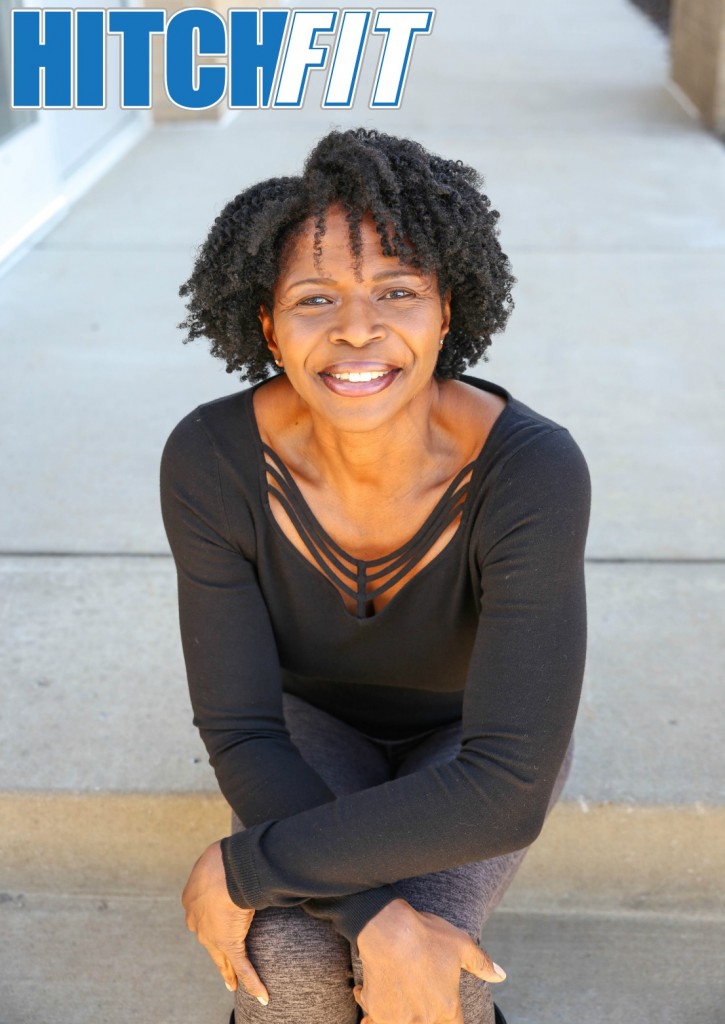 Interested in fitness for women over 50?
Are you over 50 and wondering if you can make positive changes to your health and fitness? Do you think it's too late?
Maybe you're experiencing the impacts or pre-menopause or have reached menopause and believe that you won't be able to lose body fat or gain strength and muscle. It's just NOT TRUE!
The real truth is, that you can get in amazing shape in your 50's and beyond.
Build muscle and burn fat over 50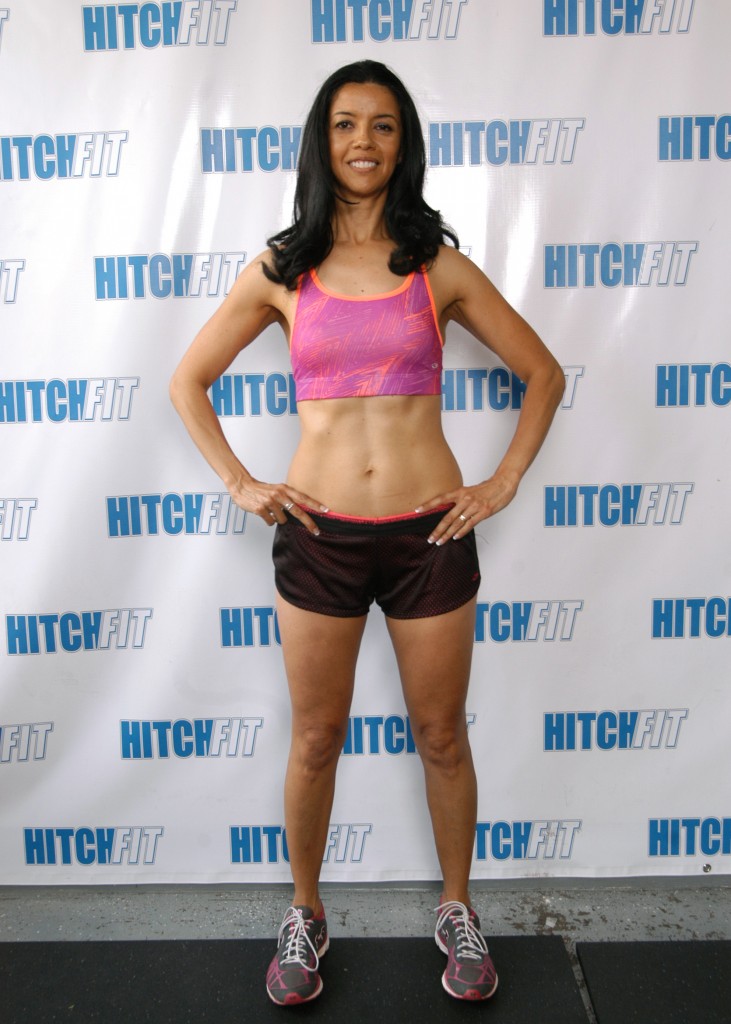 It is never too late to change up your eating and exercise habits in order to lose body fat, build muscle and increase strength and energy so that you can experience your best life in your 50's and beyond.
Since 2009, I've been helping women in their 50's. I teach them how to eat, and how to exercise, in order to shed the unwanted fat weight (and YES even reduce that dreaded belly fat that can come with menopause!), build muscle and get in the best shape of their lives.
Often, these women didn't think it was possible. Some of them used to be in good shape when they were younger. Some were active in sports or fitness, and then fell off track for one reason or another (often the duties of a career and raising a family caused them to put their own fitness last!). Yet others, had never touched a weight in their life, had never read a nutrition label or learned the difference between a carb, a protein or a fat source.
That's where I can help. The joy is in discovering that you're capable of so much more than you imagine. That you can completely change your body no matter what your age. It is empowering. It is freedom.
Fitness Stories from Women over 50
I will share the stories of some of the women over 50 whom I've had the pleasure of working with over the years. If you are ready for change, and are over 50, then I'd love to help you too. All of these women worked with me through the Hitch Fit Online Personal Training Plans that I offer. You can check out program options, rates and descriptions at the link below. But you can also reach out to me directly at diana.chaloux@yahoo.com if you're not sure which plan is right for you!

Veronica wanted to make positive changes to her health. She loved to travel, and wanted to have amazing energy for the cruises that she enjoyed taking. At age 53, she had a remarkable transformation. She even had doctors tell her she just needed to "accept" how her body was, she knew that there had to be something more. And she was right.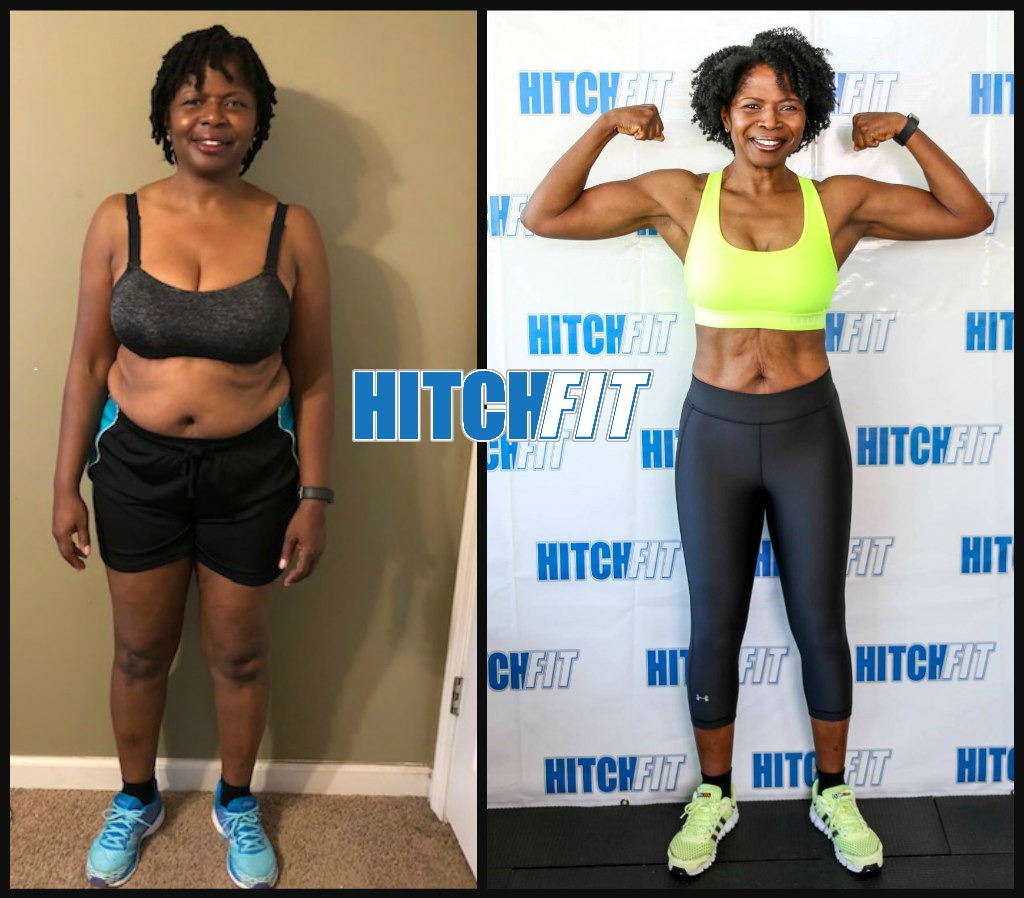 When you're 57 and aren't used to strength training, you'll be amazed at how those weights will change your body in a great way, when combined with a healthy nutrition plan like the ones we create at Hitch Fit! Piper discovered this first hand. At 57 she got in the best shape of her life.
Sometimes it's easy to think that if you've had multiple children, there's not a chance to get abs or a body that you love back. Jenn, a mother of 5 children, at age 53, decided that Hitch Fit was right for her! She was so glad she made that choice when she saw the remarkable changes that took place physically over the course of her Online Training Transformation!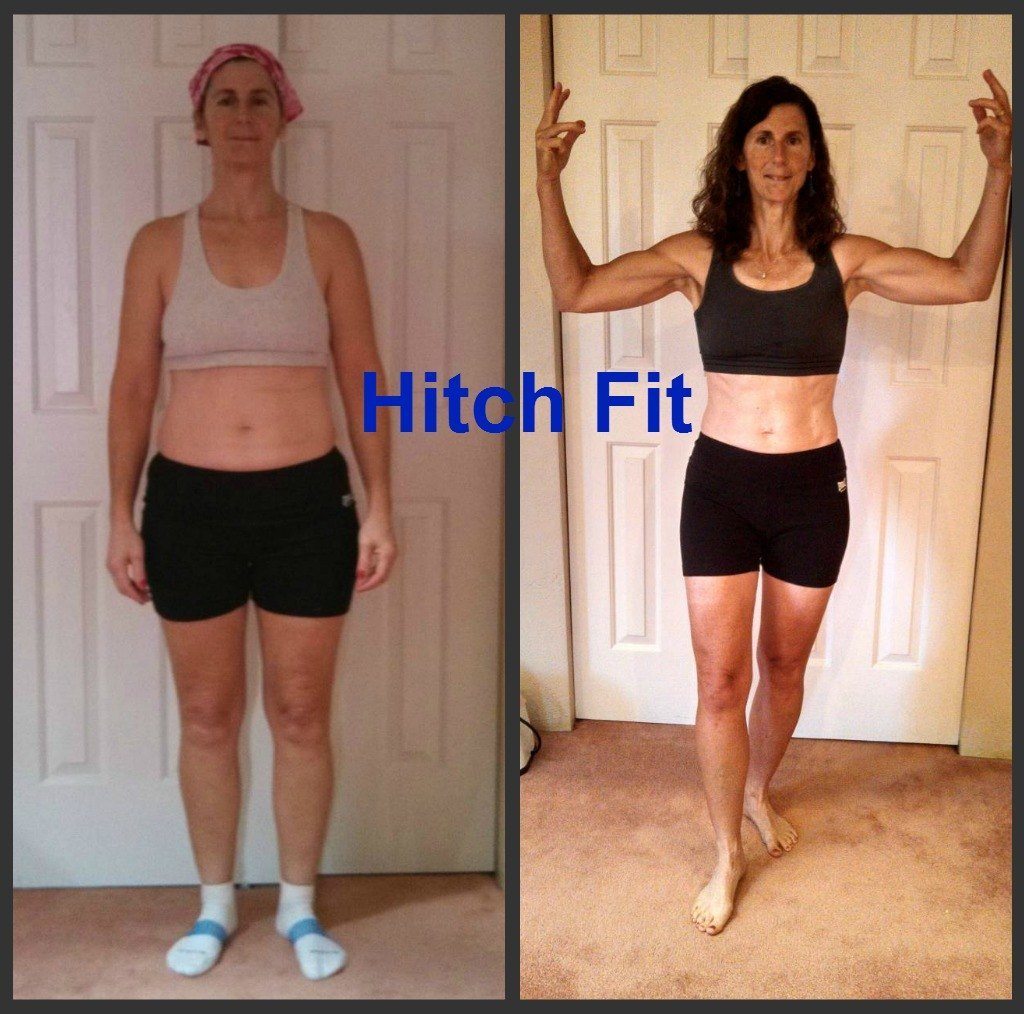 Cynthia was heading for her 60's and wasn't happy with the direction her health was going. She started working out regularly and changed up her eating habits in order to lose over 20 pounds with the help of Hitch Fit!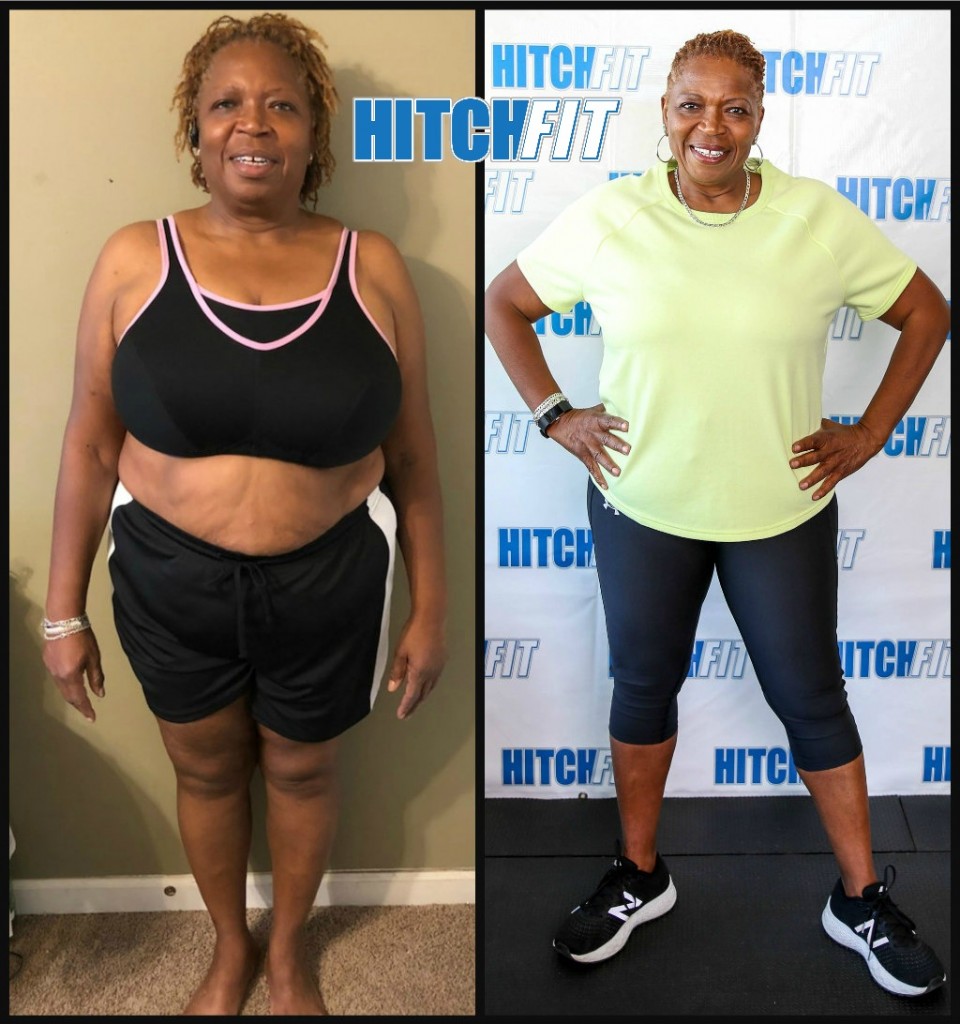 Over the course of her transformation, Marcie questioned regularly if change was happening. Since we believe in a change in lifestyle habits at Hitch Fit, and don't rely on quick fix starvation diets, or fad diets where entire food groups are omitted in order for the scale to drop quickly, she wondered why her progress was coming so slowly. Every week, she received encouragement from Coach Diana. Those little changes were going to add up to an incredible transformation, and better yet, she was going to develop the habits that were needed to keep that weight off.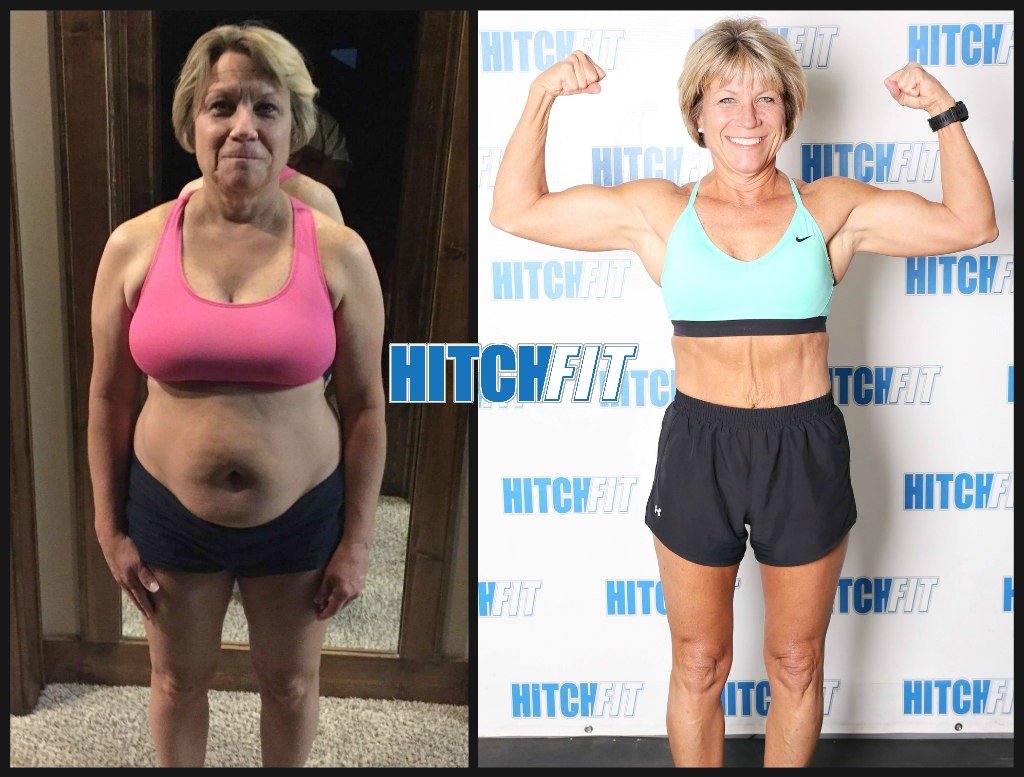 Life changing transformations happen when you're ready to commit to the Hitch Fit process. If you're ready to change, and want the guidance and expertise of the best online personal trainer for women, then get signed up for a Hitch Fit online personal training plan today! Check out program options as well as rates and descriptions at the link below:

56 and fabulous! Lori wanted to get in fitness model shape at age 56. She signed up for the Hitch Fit Fitness Model plan and shed body fat while building muscle and gaining strength. Check out that bikini body confidence!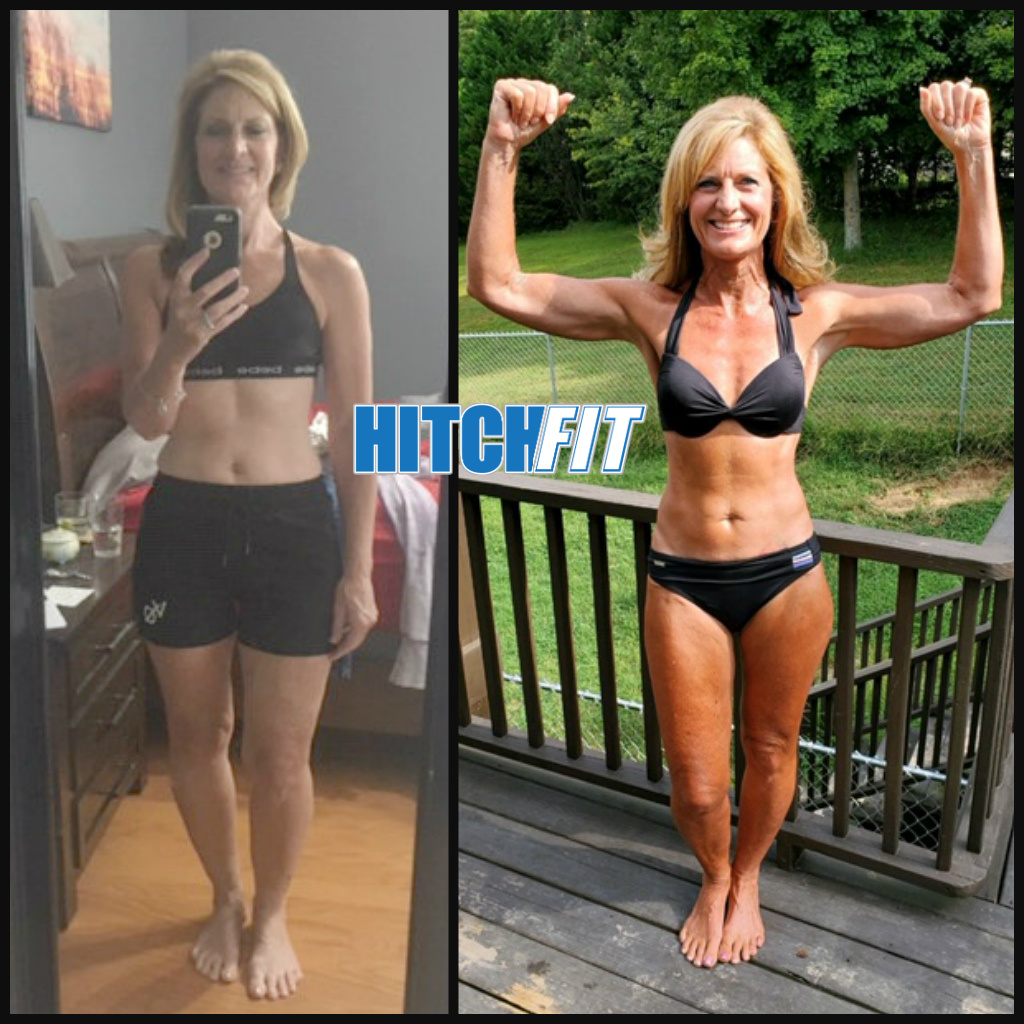 Ann was in a challenging place when she decided that she needed to go through a Hitch Fit transformation. She was in so much pain from rheumatoid arthritis, that it was hard to even walk. She was missing out on life, because her body wouldn't let her do what she wanted to do. She decided enough was enough after seeing friends go through Hitch Fit programs and have incredible results. At age 53, she lost 75 pounds working with Coach Diana over the course of about a year. It was transforming on so many levels! Her life completely changed as she was able to DO so many things that she couldn't before!
Belinda needed to make change if she wanted to be around to keep running her business. Her body was giving her warning signs that enough was enough. The stress of being an entrepreneur and repeatedly not taking care of herself was taking it's toll. She wasn't sure what she could achieve as fitness had not been a part of her life. But she was amazed by the results when at 55, she was able to shed over 40 pounds and gain so much strength physically, but also mental and emotional strength and stamina!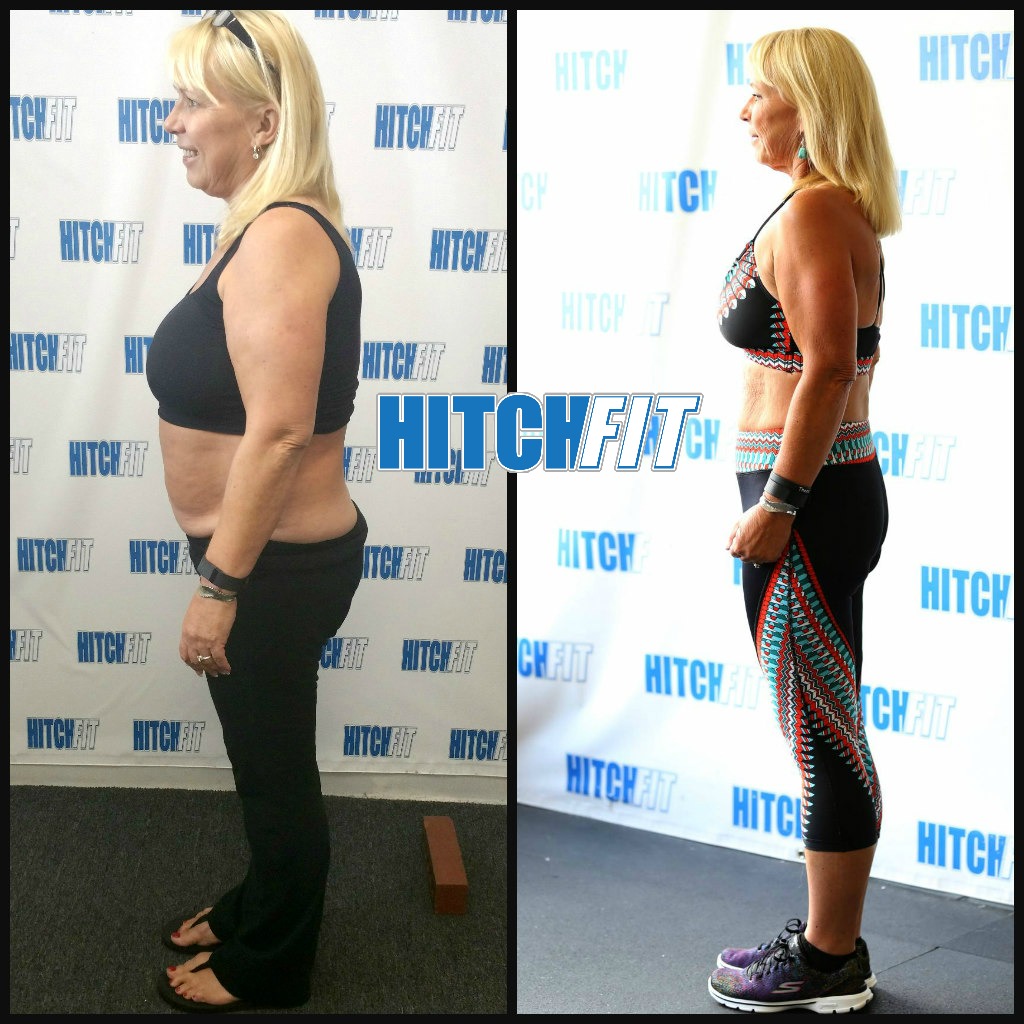 First she beat cancer, then she decided it was time to tackle a new challenge! Get in amazing shape over 50? Yep, sounds like a plan! That's exactly what Mary did. She discovered that strength training changed her body, her stamina, and ultimately her life!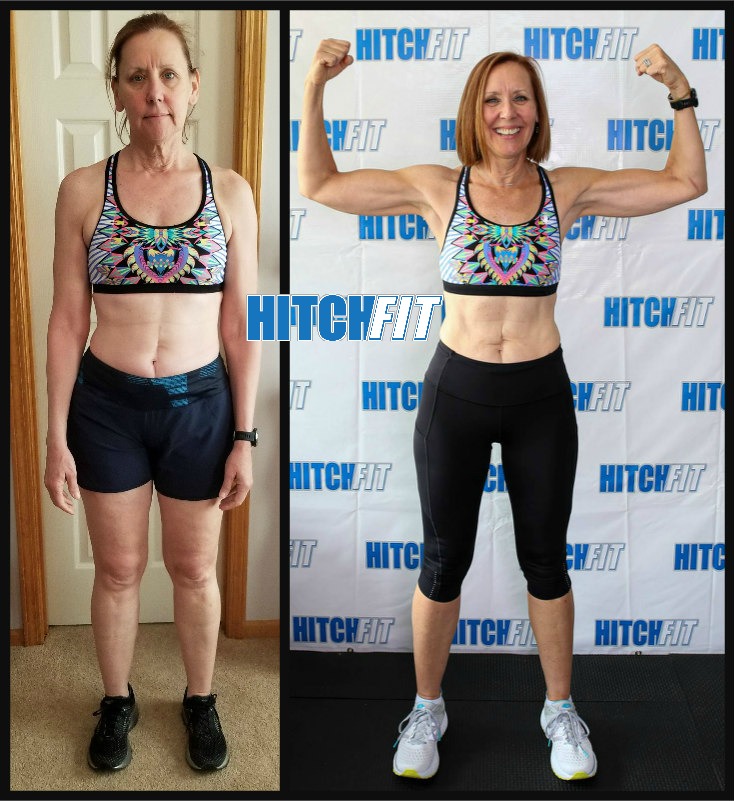 Is it your turn? Get signed up today for the Hitch Fit online plan of your choice. Reach out to coach Diana at diana.chaloux@yahoo.com if you need help deciding which program is the best fit for you!

Diet and Weight Loss News Online Read weight loss articles and the latest information on dieting. Do your due diligence in choosing a diet plan or excercise regiment based on your health and lifestyle needs.If you can't find the information that you are looking for at Fitness for Women over 50 , continue to browse health and weight loss information and news at http://www.weightlossdieting.org